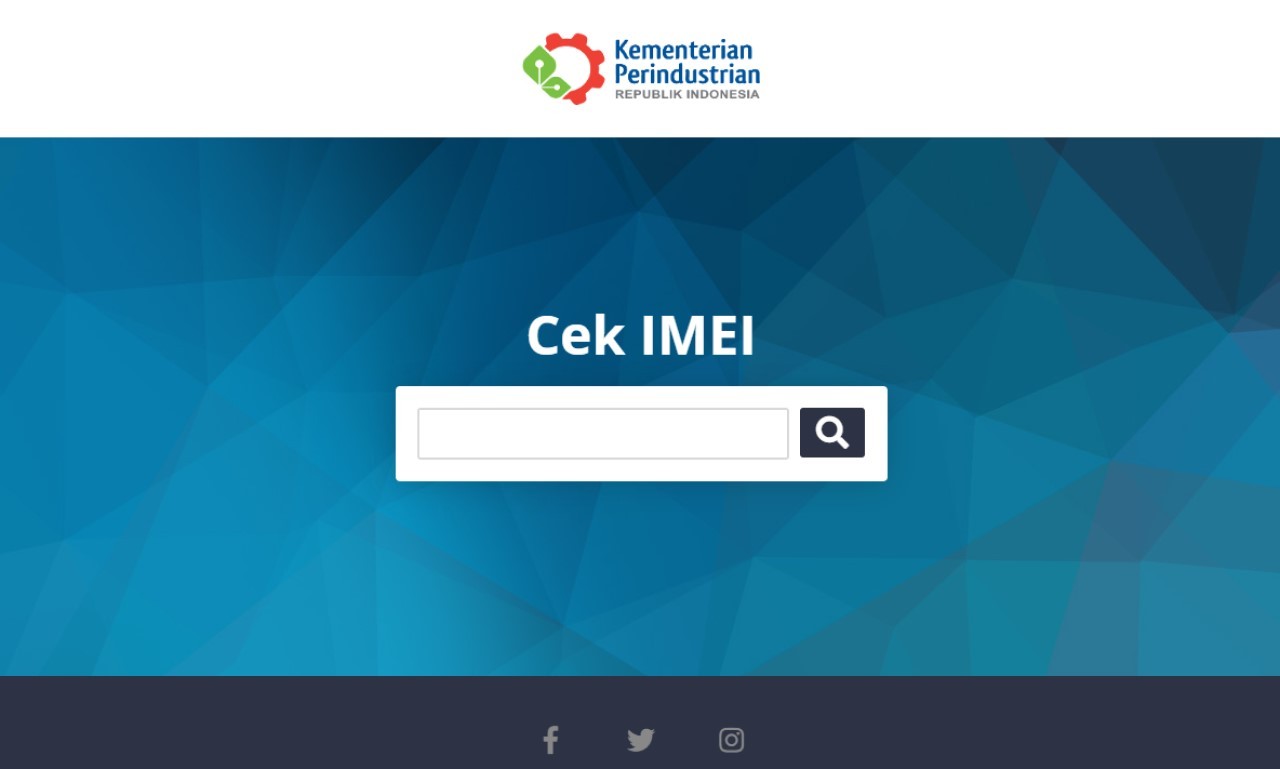 Gadgetren – With validation rules in force IMEI (International Mobile Equipment Identity) since 18 April 2020 yesterday, we must now be more careful when buying a cellphone.
This is because cellphones that enter Indonesia unofficially (not registered with the Ministry of Industry data center) will be permanently blocked from connecting to cellular networks.
Simply put, users who buy cellphones like that will not be able to use their devices to access the telecommunications network directly from SMS, telephone, to the internet.
In order not to lose because of this IMEI blocking, users now need to check whether the cellphone is registered with the Ministry of Industry data center or not before proposing it.
How to do it? Is that easy to do? Let's review one by one starting from the way see IMEI on the device itself.
In general, there are several ways that users can choose to see the IMEI number contained on a cellphone. Seeing the cell phone packaging box can be one of them in this regard.
Whatever the brand, cell phones are usually sold with a sales box. Although the location can be different for each device or manufacturer, we can find the IMEI number on one side of the sales box.
However, if the cellphone purchased is not equipped with a sales box like when buying a used cellphone, what should the user do to be able to see the IMEI number of the cellphone? Calm down, don't worry!
In addition to the sales box, users can find the IMEI number directly on the device. In this case, some devices even print the number in certain parts such as under the battery on a cellphone with a removable battery.
If there isn't, the user can also see the IMEI number of a cellphone by opening the phone app (phone dial) when the device is on, then typing # 06 #.
Don't forget to record the number if you only use one device to make it easier when checking whether the IMEI is registered or not at the Ministry of Industry data center.
After knowing the IMEI number of the device, users can directly visit the page https://imei.kemenperin.go.id/, then enter the mobile IMEI number into the field provided and press the search button.
Please note that the IMEI validation rules apply to new phones that are activated after 18 April 2020. Devices that have been connected to a cellular network prior to the enactment of the rule should not be affected in this case.
Reportedly the Ministry of Communication and Information itself will gradually over the next two weeks send SMS to old mobile phones that have been registered into the Ministry data center.
But for users who haven't gotten an SMS, those who can't wait can confirm whether their cellphone is registered or not by using the same method as what I reviewed above.