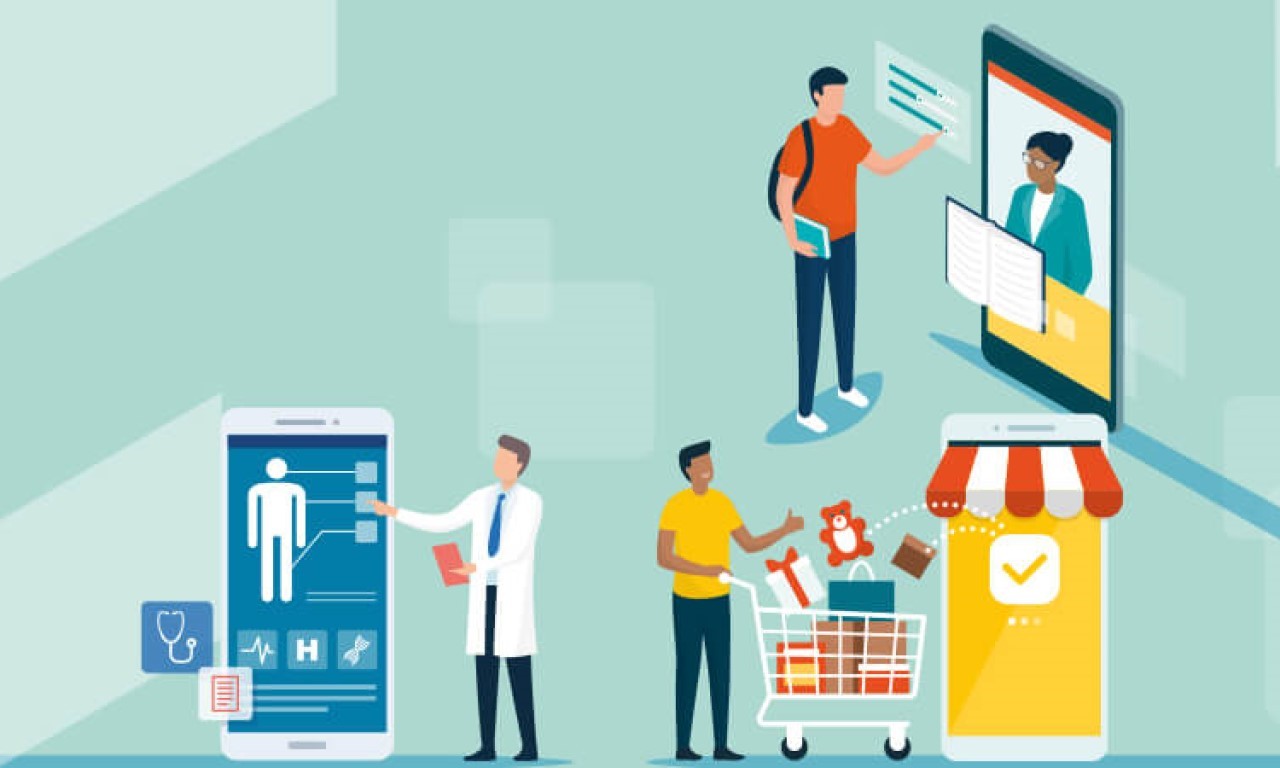 Gadgetren – To make it easy for the heroes who must keep fighting in the middle pandemic, Telkomsel launched an internet and telephone package called the #SocietyHeroes Package.
This package is specifically designed for those who still need to keep working during the deployment period Coronavirus, especially those who work in the fields of e-commerce, health, and education.
Packages that offer internet packages and telephone packages are available to both customers prepaid and postpaid Telkomsel. But to subscribe to this package, you must be registered as a corporate customer of the company that is cooperating.
The #SocietyHeroes package is limited. Customers can only buy this special package during the promotional period which is planned to be held until the 23rd June 2020.
In accordance with what was previously explained, the #SocietyHeroes Package consists of an internet package called the Internet Society Package and a telephone package called the Society Voice Package.
However, each customer has the opportunity to obtain the Society Internet Package with different prices and quotas according to the level of customers in Telkomsel services. The details of the availability of the Internet Society Package can be seen more simply in the following table.
Telkomsel SocietyHeroes Package
| | | |
| --- | --- | --- |
| Package | Quota | Price (Active Period) |
| Bronze | 10 GB | IDR 40,000 (30 days) |
| Silver | 20 GB | Rp. 60,000 (30 days) |
| Gold | 30 GB | Rp. 85,000 (30 days) |
| Platinum | 50 GB | Rp 100,000 (30 days) |
As for the Society Voice Package, customers can buy it at the same price. Customers in this case only need to pay Rp 50,000 to get unlimited telephone quota to Telkomsel users and 100 minutes quota to other operators for 30 days.
With a price tag that is quite affordable, #SocietyHeroes Package unfortunately cannot be bought repeatedly. This package can only be purchased once a month for one Telkomsel number during the period.
In addition to these time and availability restrictions, this package also does not provide a package subscription renewal system automatically or uses prorated billing (billing for certain periods).
For registered customers, the #SocietyHeroes Package itself can already be purchased through the MyTelkomsel application on the Shopping menu or UMB code * 168 # by selecting the appropriate option.