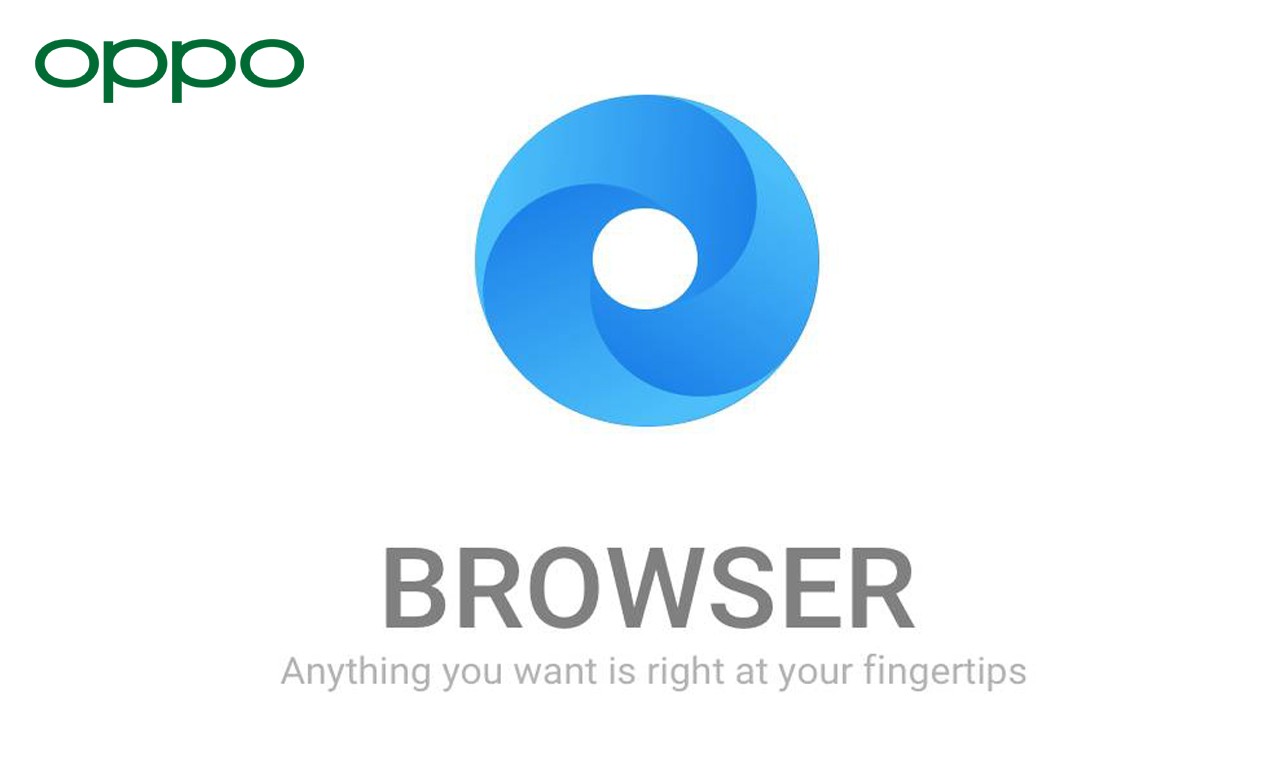 Gadgetren – Now the Corona virus pandemic (COVID-19) has attacked various countries, including Indonesia. From day to day, the number of sufferers of this virus is increasing.
To make the Indonesian people more aware of the Corona virus, especially OPPO smartphone users and O-Fans remain on standby, OPPO has officially launched Live Update to monitor Corona pandemics in Indonesia on its browser.
In the Live Update that is present in the OPPO Browser, you can see the number of people who are positive or potentially attacked by COVID-19. In addition, you can also see the number of people who recovered or died from the virus.
Until this news was published, there were 1,285 positive people, 1,107 potential people, 114 people died, and 64 people recovered from COVID-19. Meanwhile, we can also listen to brief news about the development of this pandemic in Indonesia.
With this number, we must always be careful when we are inside or outside the home. Moreover, the spread of COVID-19 can occur quickly between people through droplets.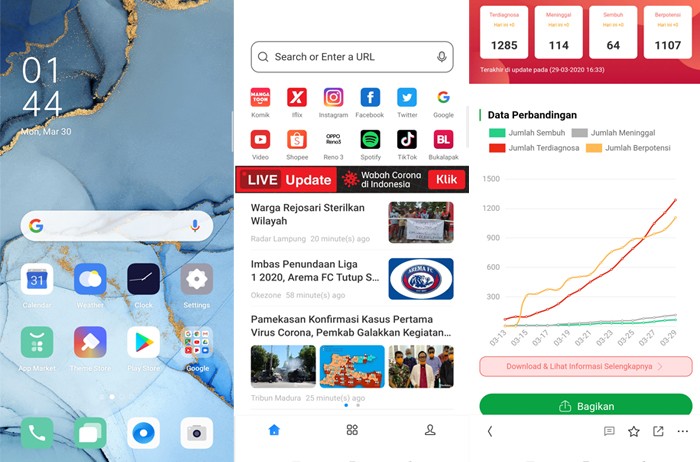 COVID-19 can spread from person to person through direct contact, indirect contact (such as coughing and sneezing), and contact with objects or surfaces that have been contaminated with this virus.
In fact, its spread can be said to be fast through various pathways ranging from the eyes, nose, to the mouth. Although not close to people, sometimes we accidentally touch the face, mouth, or nose area after touching objects or surfaces that have been exposed to COVID-19.
For this reason, we need to wash our hands frequently with soap and water for a minimum of 20 seconds. But if you don't find water and soap, then you can use Hand Sanitizer as an alternative.
You can use a mask when traveling outside the home to avoid the Corona virus caused by air or sneezing and coughing. You can keep a distance from others at least 1 meter to be safer.
You should also avoid events that are visited by many people such as weddings, press conferences, concerts, and others while the COVID-19 pandemic is still happening. Staying at home will make yourself and others safe.
With the presence of the Live Update monitoring page of COVID-19 in the OPPO Browser and the rare prevention, hopefully you can be careful to take care of yourself during this pandemic in Indonesia.