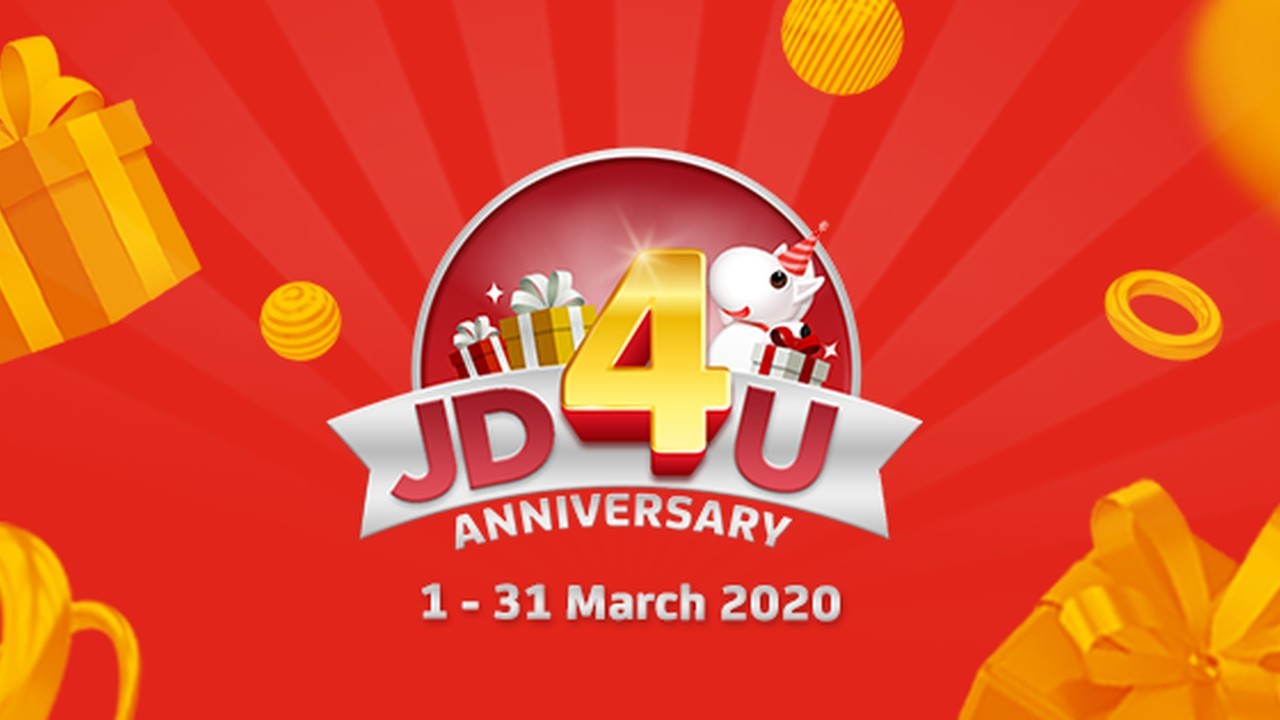 Gadgetren – Right on March 28, 2020 yesterday, JD.id has celebrated its 4th anniversary. Therefore, JD.id provides many attractive promos for those of you who are #dirumahaja and are looking to buy new gadgets. What are the promos?
Promos given from smartphones worth Rp 100,000 in JD Birthday Golden Ticket, Free Postage 10x, up to a 90% discount. In addition to these promos, JD.id gives you the chance to win lots of cool prizes up to the All-Round promo.
For JD.id, the most appropriate form of anniversary celebration besides giving promos is to ensure that every aspect of service is in top condition so as to provide maximum shopping comfort and satisfaction to all customers.
On this special day, JD.id also held a series of attractive promos and discount programs, every day for 24 hours nonstop. The program is titled "JD4U" (JD Four You) and has been going on from 26 to 31 March for all JD.id customers.
Mia Fawzia as Marketing Chief of JD.id revealed JD.id's readiness to be a solution for the people of Indonesia even in difficult conditions, such as the situation of the corona virus outbreak that occurred in Indonesia today.
He added that JD.id had been established since 2016 and since then continued to strive to provide the best shopping experience for customers and meet their needs.
"Together with the sellers and suppliers, we will endeavor to serve and meet the needs of the Indonesian people, even in a challenging situation like today," he said in a written statement received by the Gadgetren team on March 28, 2020.
JD.id also invites sellers and suppliers to adhere to, support, and promote government efforts to anticipate the spread of the corona virus, especially in terms of controlling prices for products such as food ingredients, health products, medicines, and others.
JD.id will routinely monitor this to ensure competitive product prices. Responding to the current government policy, JD.id also wants to urge the entire community to remain at home, while they provide the community's needs and deliver it to the door of the house.
"Because we will continue to strive to meet customer needs, so they feel safe, become more comfortable, and remain #DiRumahAja," concluded Mia Fawzia.
You can shop at JD.id and enjoy various promos and exciting discounts from "JD4U" (JD Four You) which are effective from March 26, 2020. Check for more information through the JD.id website or through the JD.id mobile apps available on iOS and Android.