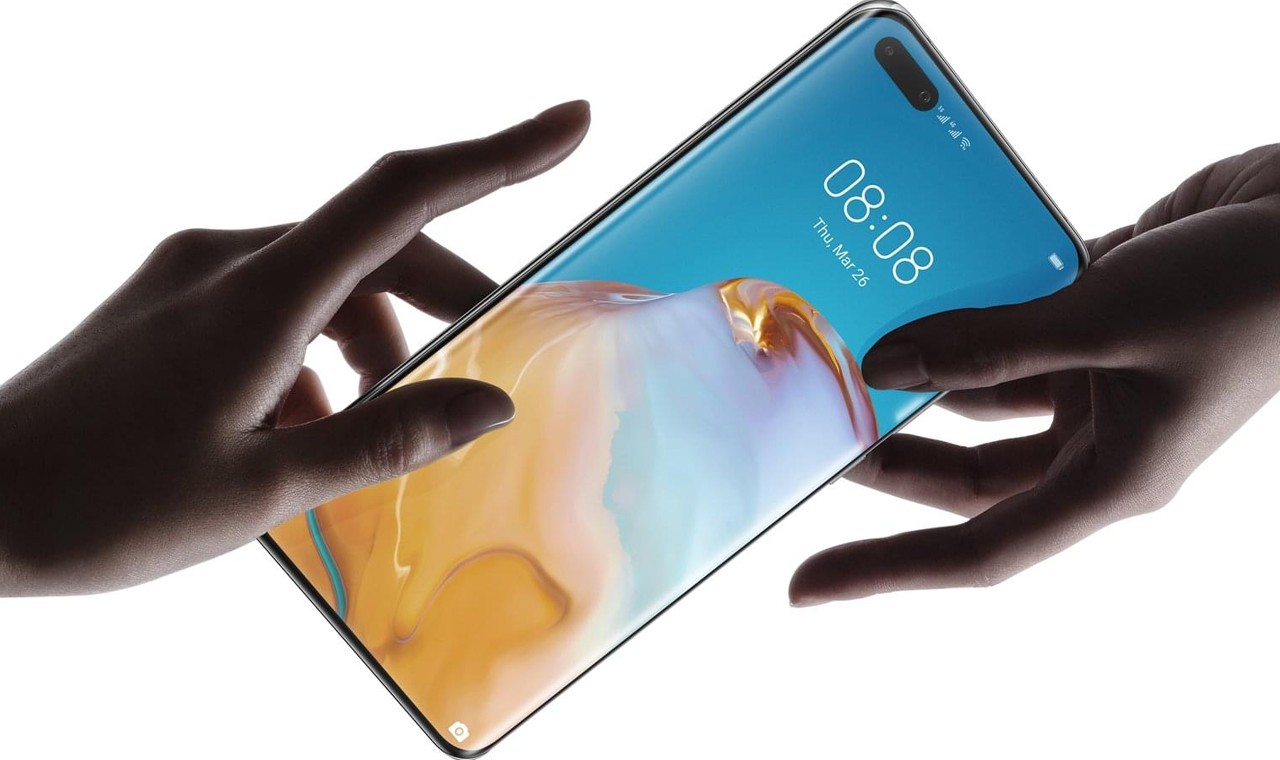 Gadgetren – As in previous years, this time Huawei has collaborated again with Leica to bring flagship smartphones with good camera capabilities.
This is demonstrated by the global launch of HUAWEI P40 and P40 Pro, which is held globally. Both smartphones are equipped with two front cameras that have a 32 MP main camera configuration and IR ToF 3D camera.
The front camera is assisted by AI Beauty, which can produce selfies or wefies with radiant and smooth faces. In addition, this camera can also record 4K 60fps video that has smooth motion.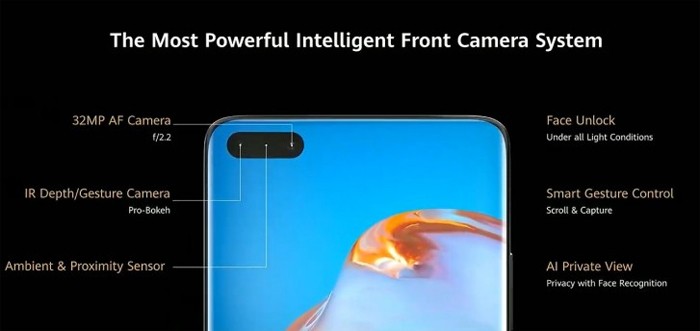 If the HUAWEI P40 has three rear cameras, it is different from the HUAWEI P40 Pro which has four rear cameras. The HUAWEI P40 rear camera consists of a 50 MP (Ultra Vision Wide) main camera, 16 MP ultra wide camera and 8 MP telephoto camera.
While the HUAWEI P40 Pro's rear camera has a combination of 50 MP (Ultra Vision Wide) main camera, 40 MP Cine ultra wide camera, 12 MP periscope telephoto camera, and ToF camera. The main camera which is owned by both devices is equally capable of producing photos up to 50 MP resolution.
But by default, the main camera will produce 12.5 MP photos because of the presence of 4-in-1 pixel binning technology. In addition, there is a Night Mode feature on the default camera application of both smartphones that is able to produce brighter photos and minimal noise compared to Auto Mode.
The camera of the HUAWEI P40 is able to aim at objects from a distance up to 3x Optical Zoom and 5x Hybrid Zoom. While the camera of the HUAWEI P40 Pro is able to do better with 5x Optical Zoom and 10x Hybrid Zoom.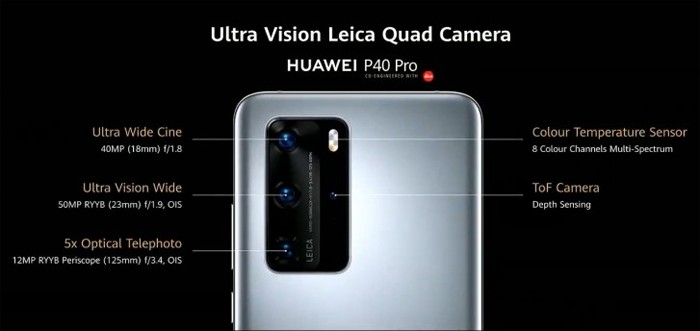 For ultra wide cameras from HUAWEI P40, it is more focused on photos with large areas. While the P40 Pro's ultra wide camera is capable of producing large area photos while recording cinematic videos beautifully.
Furthermore, the ToF (Time of Flight) camera presented on the HUAWEI P40 Pro serves to see the depth of an object and background so that it can produce bokeh (blurry background) photos that are very neat and nice when combined with the main camera.
From the hardware sector, the two smartphones are both driven by HiSilicon Kirin 990 5G Octa-Core which is very fast thanks to its maximum speed which reaches 2.8 GHz. Moreover, the fabrication technology uses 7 nm + which has been included very efficiently.
8 GB RAM was asked to accompany the ability of the chipset made by Huawei to be able to run applications or games in multitasking smoothly. If the HUAWEI P40's internal storage reaches 128 GB, then the P40 Pro has a capacity of 256 GB.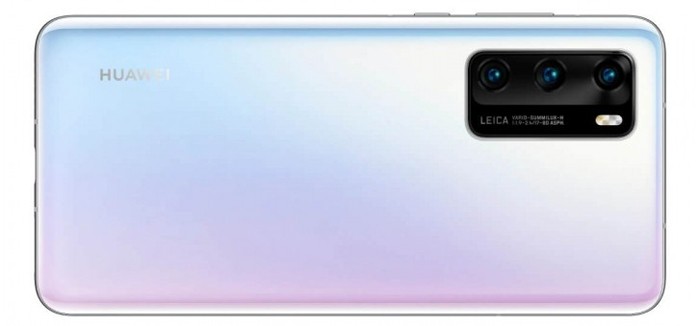 If the HUAWEI P40 carries a 3,800mAh battery, then the HUAWEI P40 Pro has a 4,200mAh battery. Fast charging technology has also been presented on both of these smartphones.
When the P40 is equipped with 22.5W SuperCharge, the P40 Pro is equipped with 40W SuperCharge and 40W Wireless SuperCharge. In addition, the P40 Pro is also equipped with a 27W Reverse Wireless Charging feature that can make it a Powerbank to wirelessly charge other smartphones.
HUAWEI P40 Pro comes with a 6.58-inch screen with a resolution of 2640 x 1200 pixels, DCI-P3 technology, HDR10, and curves on various sides. While the P40 has a flat screen with a width of 6.1 inches and Full HD + resolution (2340 x 1080 pixels).
The second screen of this smartphone both use OLED technology that is able to display content brightly and sharply. In plain view, the screens of these two products are equally seen filling the front with a punch hole. However, the P40 Pro's screen looks as if it doesn't have a bezel because of the curves on various sides.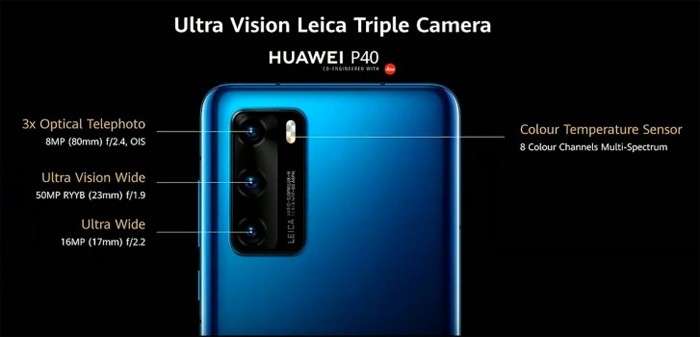 Support for 5G networks, two SIM cards, NFC, fingerprint sensor on the screen, Face Unlock, GPS, WiFi, Bluetooth, and EMUI 10.1 based on Android 10 has been present on both of Huawei's latest smartphones.
Both will launch first on April 7, 2020 in European countries at a price of 799 Euros or around Rp. 14.1 million for HUAWEI P40 and 999 Euros or around Rp. 17.7 million for the HUAWEI P40 Pro.
Based on news circulating, the two smartphones will be launched in Indonesia a few days after sales in Europe. While the price is likely to be cheaper than in European countries.