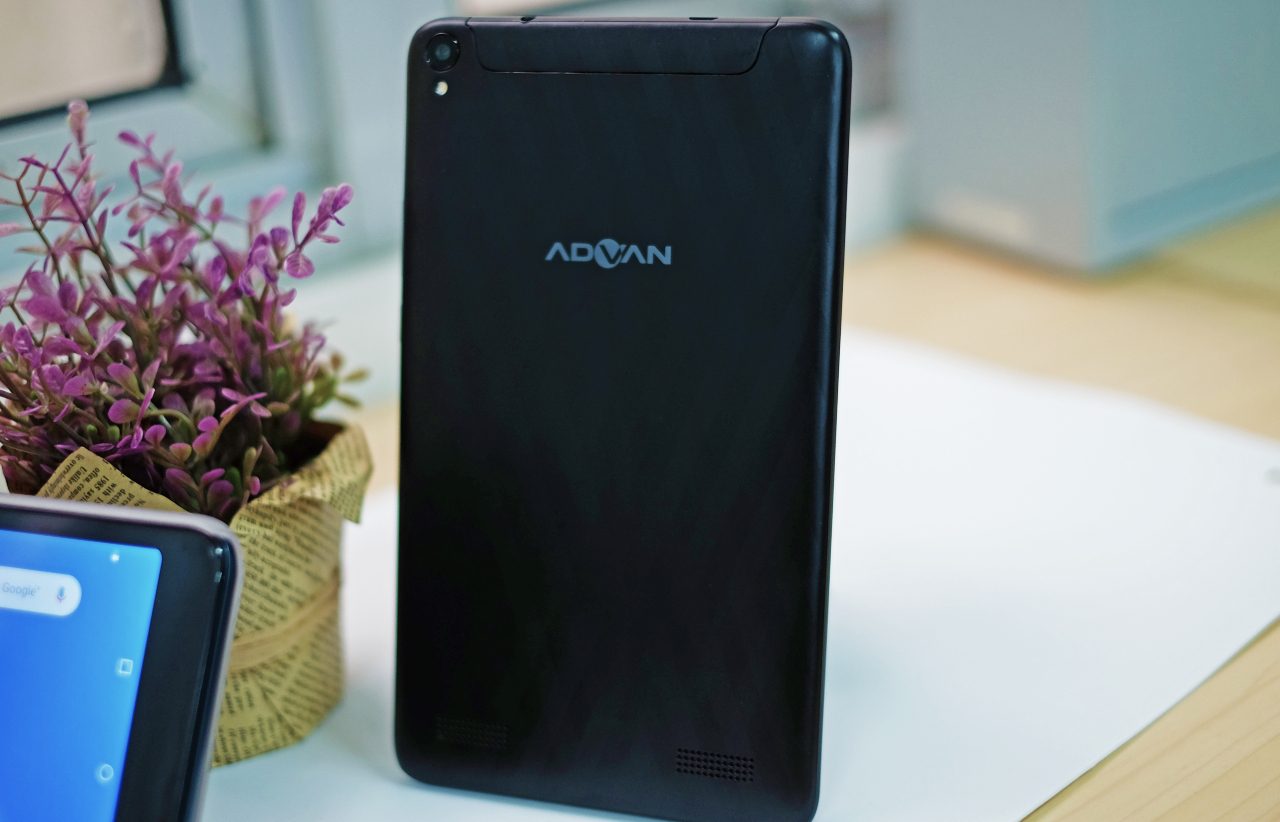 Gadgetren – In addition to supporting learning from home, Advan Tab 8 also brings innovation from the features in it which are claimed by Advan Indonesia to have been improved and have the best technology in its class.
Before you buy an 8 inch gray tablet PC that is priced at Rp 1,999,000, it helps you to know the specifications carried in this product.
Advan Tab 8 comes using the latest Octa-Core processor offered by the SC9863A chipset and collaborated with 3GB of RAM and 16GB of internal memory. To support better daily activities, Advan Tab 8 also features two SIM card slots which of course are supported by 4G LTE network connectivity.
This device runs the IDOS 9.42 operating system and supports WiFi version 802.11 a / b / g / n / ac the best because it has high speed on the 5 GHz band so you can feel the download and upload fast up to 1300 Mbps.
Meanwhile, to support the creation of increasingly interesting content, Advan Tab 8 has a dual camera with a 5 MP main camera on the front and 5 MP on the back side.
The Tab 8 camera uses the latest and best sensor in its class and is able to capture target photos quickly, record beautiful moments, enjoy maximum photo time, and of course important as a device security system through the Face ID function.
The Advan Tab 8 camera has also been equipped with a real-time level 6 beauty effect feature in which there are beauty features, facial whitening, dermabrasion, and can also regulate the degree of dermabrasion.
Not to forget, a variety of interesting dynamic animation stickers are also presented to make your selfies even more fun. Especially on the rear camera, Advan Tab 8 has been equipped with a flashlight highlight that has a brightness of up to 100LM. This innovation is important for documenting the best photos in low light locations.
As for the multimedia experience that is increasingly smooth and hassle-free, Advan Tab 8 is supported by 8-inch Full Field of Vision screen with high resolution with full viewing angle.
This tablet's touch screen adopts G + G structure, good flatness, and hardness of tempered glass up to 6H (hardness) so that the touch screen won't be easily scratched.
The tablet PC also adopts the AW8736 PA dual speaker technology which is equipped with dual BOX speakers to produce low distortion sound, super high efficiency, and the best hi-fi quality in the music, video and gaming corridors.
Through a 4,300mAh battery, the Advan Tab 8 offers an amazing experience for watching videos, multi-tasking, and browsing. This tablet really helps you young people to enjoy entertainment when bored #dirumahaja without having to lose time from learning activities.
To get this product, you can order it through the LiveChat service via the Advan website on the official website. This online sale of Advan Tab 8 has exclusively partnered with Blibli shopping sites and will be available starting March 30, 2020. So don't miss it!