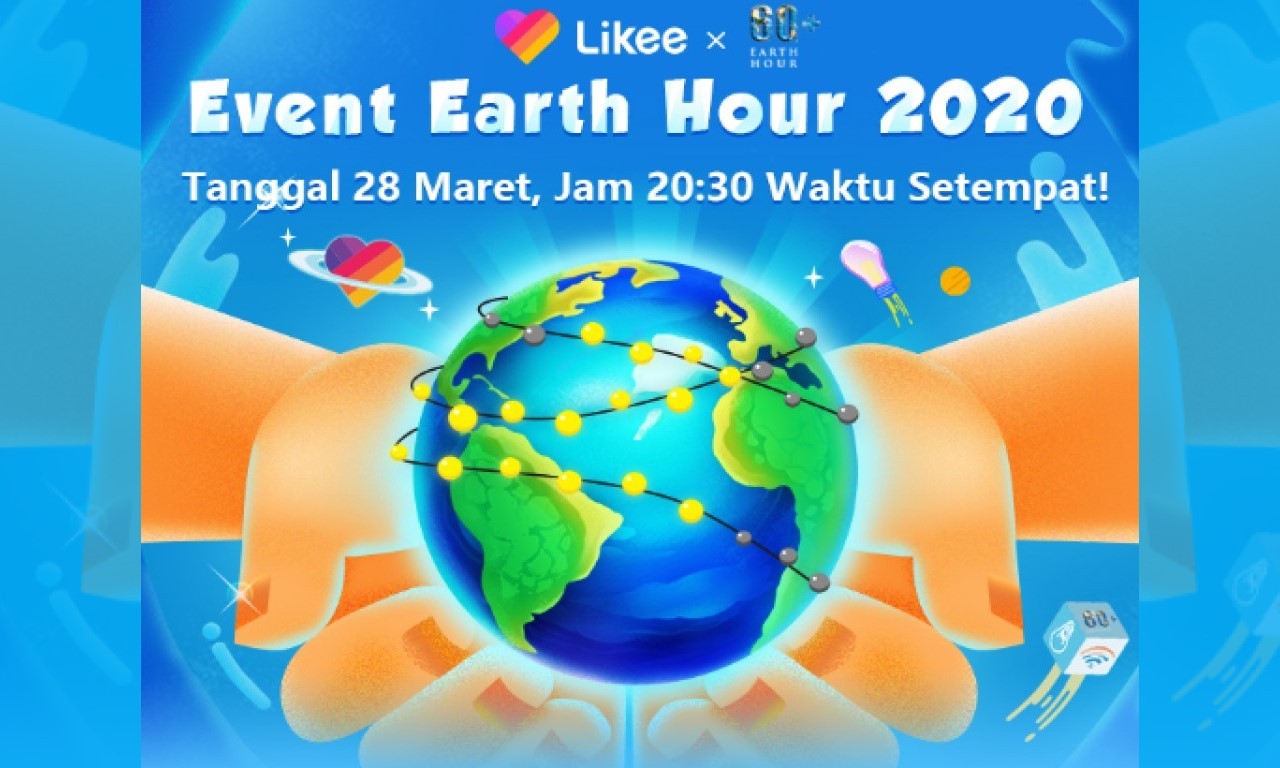 Gadgetren – Likee collaborated with Earth Hour movement held the # Connect2EarthwithLikee challenge in Indonesia to raise awareness of the importance of anticipating climate change.
In a plan revealed through its press release, Likee will hold this challenge until March 29, 2020 with the top event to be held at the same time as the implementation of the Earth Hour 2020 movement.
As for the Earth Hour 2020 movement, it is planned to be held on March 28, 2020, precisely at 20:30 to 21:30 according to the local time zone.
Through this challenge, Likee invites its users to participate in the movement of turning off the lights for an hour at least by providing virtual support.
According to Manager of Creator Operation Likee, Edwin, the community can easily create a positive impact on the environment by making videos and calling on people around them to do the same through this challenge.
"Likee is not only a platform for fun, but also as a platform to show concern for the earth and future generations," said Edwin.
Interestingly enough, Likee and Earth Hour did not just stage this challenge because they had prepared attractive merchandise for the twenty best videos uploaded during the challenge period.
This challenge can be followed by all Likee users in Indonesia by making a short video which contains support for the Earth Hour movement. Users in this case can express their creativity with songs that are available.
To support the # Connect2EarthwithLikee challenge, Likee itself has just launched an Earth Hour sticker effect that allows users to participate in the Earth Hour 2020 movement.
It should be noted, the users service made by BIGO Technology it also needs to use the Earth Hour sticker effect in the video that will be uploaded for the # Connect2EarthwithLikee challenge.
For those of you who are confused, examples of Earth Hour stickers can be found in the video example which can be found by using the hashtag # Connect2EarthwithLikee via the service.
To follow the challenges of Likee and Earth Hour, you need to upload a successful support video to your Likee and Instagram accounts using the hashtags # Connect2EarthwithLikee and #EHName_Kota (for example: #EHYogyakarta).
In addition, you specifically need to mark the official accounts of @likee_official_indonesia and @ehindonesia for challenge videos uploaded on Instagram.