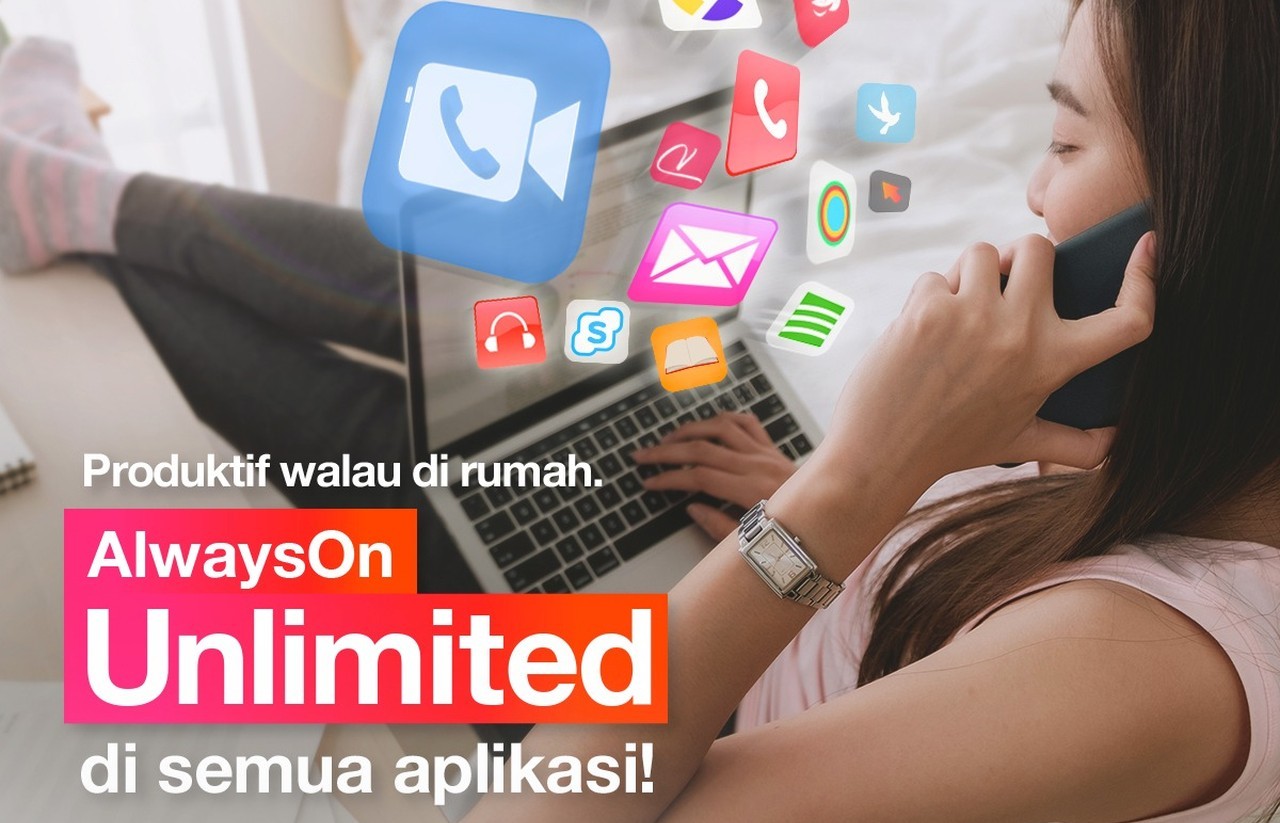 Gadgetren – Aware of an increase in data traffic due to the #dirumahaja program, Tri Indonesia ensures that customers who work from home are not disturbed by the decline in data service quality.
They have noted this increase in data traffic based on weekly data traffic which was revealed to have jumped by 15-20% in the week after the Indonesian government urged people to learn and work from home.
Danny Buldansyah as Vice President Director of Hutchison 3 Indonesia explained that Tri Indonesia is monitoring 24/7 and will optimize the network if needed.
For bandwidth availability, Mr. Danny told the Gadgetren team via the WhatsApp message application received this morning that Tri Indonesia's bandwidth capacity was still sufficient in providing quality services to Tri's customers.
In addition to providing services to support learning from home, Mr. Danny added that Tri Indonesia also provides services to support working from home, which is an unlimited package as a solution to increasing data traffic during #dirumahaja or #bekerjadarirumah.
"We are preparing new services that are tailored to the needs of our current customers," he told the Gagdetren team (03/26/2020).
Tri Indonesia sees that adjusting customer needs for the most urgent is the availability of infinite data at a time when the internet network is busy.
This service will be provided to Tri customers throughout Indonesia to be able to get around the surge in internet use during work hours due to streaming video applications, e-learning, or video conferencing.
Therefore, Tri Indonesia offers unlimited access to refill packages that they have introduced previously. The refill package from the AlwaysOn Unlimited package also offers unlimited access to all applications from 01.00 to 17.00 WIB which is suitable for dealing with surges in internet usage during these business hours.
Since February 2020, Tri Indonesia has issued a 1GB AlwaysOn starter card for Rp. 6,000 which automatically gives users 30 days of free access to an educational technology application called Edmodo and an additional main quota of 1GB.
"We have taken steps to ensure the availability of these products on the market. We hope that with the AlwaysOn product range, Tri can help the community to stay connected and productive as long as we are all #DiRumahAja, "said Dolly Susanto as Chief Commercial Officer 3 of Indonesia.