Gadgetren – Samsung Galaxy M31 and Redmi Note 8 Pro are mid-sized phones that are worth considering. Both are equally equipped with attractive specifications with prices around Rp 3 million.
Galaxy M31 in this case comes with one variant priced at Rp 3,699,000, while the Redmi Note 8 Pro has two storage memory variants priced at Rp 2,999,999 for the 64 GB variant and Rp 3,399,000 for the 128 GB variant.
Although priced at a higher price, the Galaxy M31 interestingly even comes with an inferior engine sector compared to the ability of the Redmi Note 8 Pro that already uses Special gaming SoC.
For those of you who have never heard of it, the Galaxy M31 in the performance sector entrusts its ability to Samsung's flagship middle SoC, the Exynos 9611. While on the Redmi Note 8 Pro, Xiaomi has pinned the SoC MediaTek Helio G90T.
Technically, the ability of the Helio G90T will be higher than that of the Exynos 9611 because it has a newer CPU architecture. Helio G90T already has a combination of ARM Cortex-A76 and ARM Cortex-A55 while Exynos 9611 still relies on ARM Cortex A-73 and ARM Cortex-A53.
Based on ARM claims, Cortex-A76 can work twice as good as the temporary Cortex-A73 Cortex-A55 can work 15 percent more efficiently and 18 percent more powerful compared to Cortex-A53.
Instead, the Galaxy M31 offers a larger battery capacity so that it can be used for a full day without being connected to a charger. When the Redmi Note 8 Pro only has a 4,500mAh battery, the Galaxy M31 offers a 6,000mAh battery.
What is unfortunate, the Galaxy M31 only provides a very large battery with fast charging 15 Watts which incidentally will be less fast when compared to the 18 Watt charging used by the Redmi Note 8 Pro.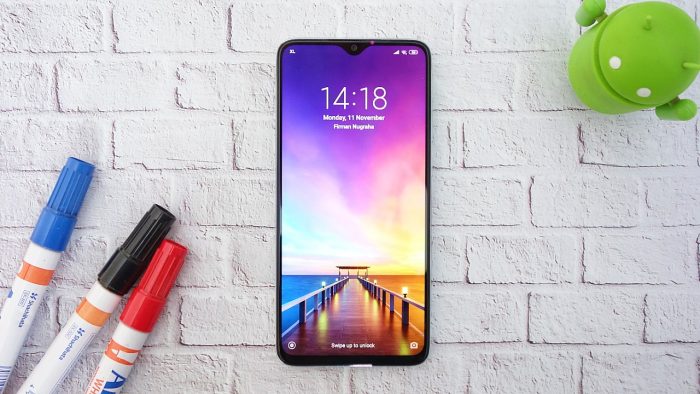 Turning to the screen, the Galaxy M31 and Redmi Note 8 Pro actually do not have much difference in terms of size. But to increase its protection, the Galaxy M31 uses Corning Gorilla Glass 3 while the Redmi Note 8 Pro uses Corning Gorilla Glass 5.
Need to know, a newer series from Corning Gorilla Glass does not guarantee a more powerful device. This is because the newer Gorilla Glass tends to be more durable when the device is dropped while the older Gorilla Glass is more resistant to scratches.
In addition, the Galaxy M31 has brought Samsung's flagship Super AMOLED screen that has some advantages and disadvantages when compared to the IPS screen used by Redmi 8 Pro.
Not far from the screen, there are small bangs on both devices that contain a front camera with a different resolution. The Galaxy M31 has a 32 MP front camera which is bigger than the Redmi Note 8 Pro which only has a 20 MP front camera.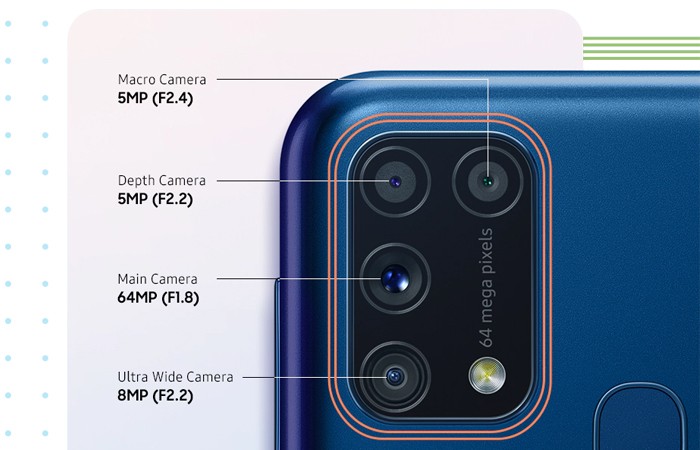 Discussing about photography, these two devices are equally equipped with a 64 MP main camera with three additional lenses. The difference is in the macro lens and depth, which is the second lens in the Galaxy M31 5 MP resolution while the Redmi Note 8 Pro is only 2 MP.
A little defeat in the photography sector is fortunately already treated by Redmi Note 8 Pro with its presence NFC feature which can be used to do many things such as checking e-money balances, making payments, and so on.
No less important to consider, the Galaxy M31 basically has a more modern operating system with One UI 2.0 (Android 10) while the Redmi Note 8 Pro is still MIUI 10 (Android 9 Pie).
Comparison Table of Samsung Galaxy M31 Vs Redmi Note 8 Pro
Aspect
Samsung Galaxy M31
Redmi Note 8 Pro
Screen
Super AMOLED 6.4 inches Full HD +, Corning Gorilla Glass 3
6.39 inch IPS FHD + (2340 x 1080 pixels), Corning Gorilla Glass 5
SoC
Samsung Exynos 9611
MediaTek Helio G90T
RAM
6 GB
6 GB
Internal Memory
128 GB
64GB / 128GB
Main Camera
64 MP + Wide Angle 8 MP + Depth of 5 MP + Macro 5 MP
64 MP + Wide Angle 8 MP + Depth 2 MP + Macro 2 MP
Front camera
32 MP
20 MP
Feature
Fingerprint, USB Type-C, Bluetooth 5
Fingerprint, USB Type-C, Bluetooth 5, NFC
Battery
6,000mAh, 15 Watt Fast Charging
4,500mAh, 18 Watt Fast Charging
OS
One UI 2 (Android 10)
MIUI 10 (Android 9 Pie)
Price
Rp. 3,699,000
Rp 2,999,000 (64GB)
IDR 3,399,000 (128GB)