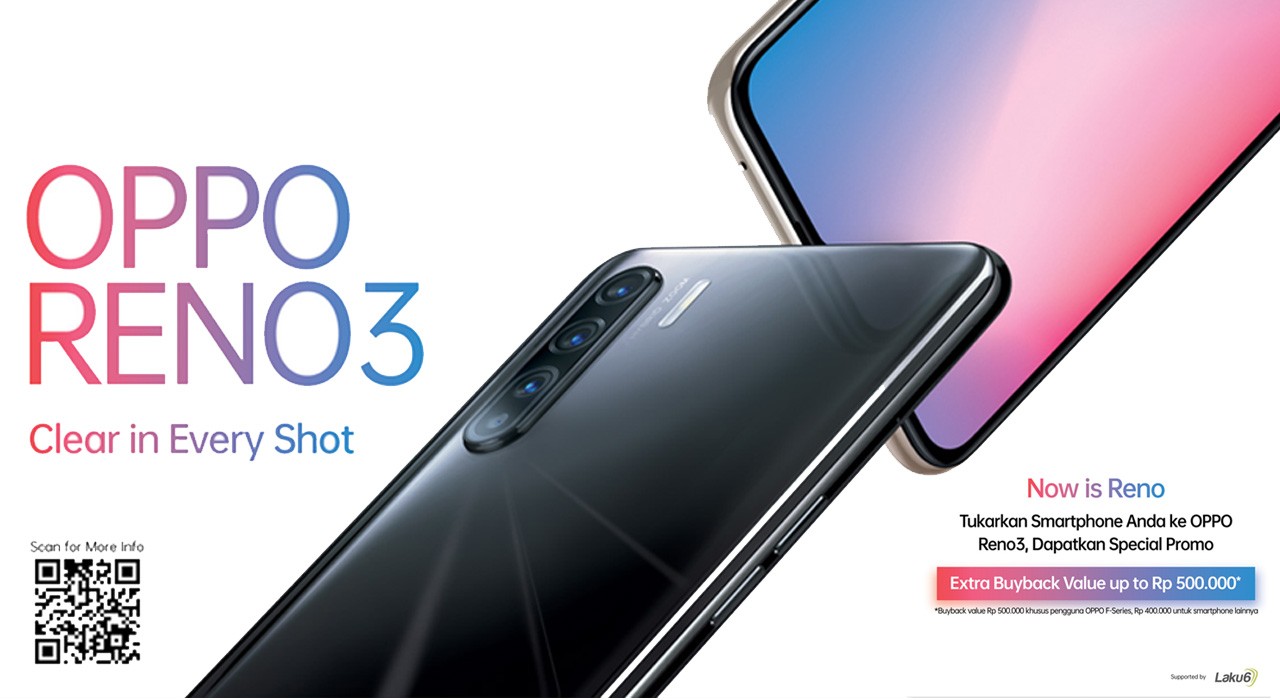 Gadgetren – After Reno3 was launched on March 17, 2020 in Indonesia, OPPO officially pre-ordered the first phase in the period March 17-26, 2020. However, OPPO Reno3 was immediately ordered at this stage.
Therefore, Reno3 pre-orders the second phase on March 19-26, 2020. Faster than expected, it turns out that today OPPO is selling its first Reno3 smartphone in Indonesia.
Aryo Meidianto A as the PR Manager of OPPO Indonesia revealed that the consumer response to the Reno3 device was very good, even better than the previous series. Presumably the attractive capabilities of the Reno3 camera with the 108 MP Ultra-Clear Image feature are a driving factor for consumers to love this device.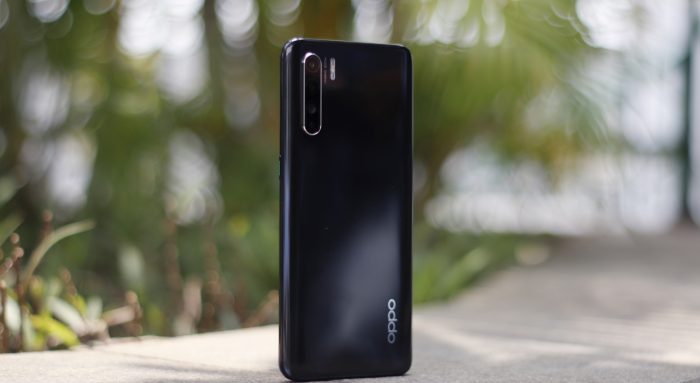 "For this reason, so that more consumers, especially our royal fans, Ofans, can experience the superiority of the Reno3 camera, so we are holding a #NowIsReno trade-in campaign that invites loyal users of the F series to exchange their devices to Reno3," added Aryo.
For those of you who use OPPO F series smartphones, you can exchange your device with Reno3 through the official site OPPO Trade-In. With #NowIsReno trade-in, you have the opportunity to get an extra buy back value of up to Rp 500 thousand during the period 27 March to 3 May 2020 in selected stores that can be viewed through the #NowIsReno website.
This trade-in does not only apply to OPPO F series users, but also several other model devices. Besides exchanging through selected stores, you can also exchange OPPO smartphones via Tokopedia e-commerce.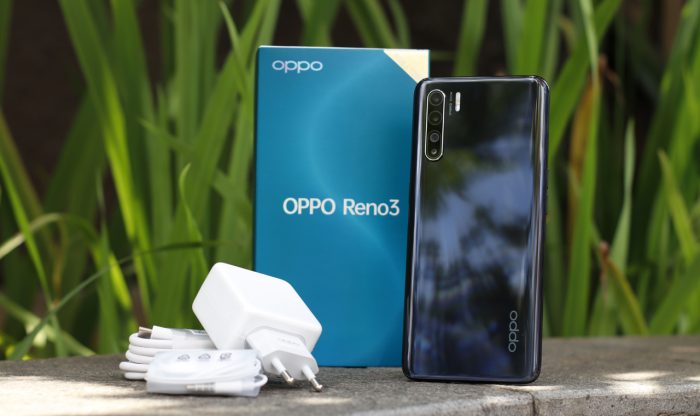 Not only the #NowIsReno trade-in program, starting today OPPO also offers special offers through special bundling with OPPO Enco Free. Every purchase of OPPO Reno3 devices bundled with Enco Free, consumers will immediately get a discount of Rp. 300 thousand.
Meanwhile, you can also find out the conditions and smartphone that will be exchanged for Reno3 through the OTradeIn application which can be downloaded via Google Play Store. Later there will be a checking mechanism that must be followed in the application.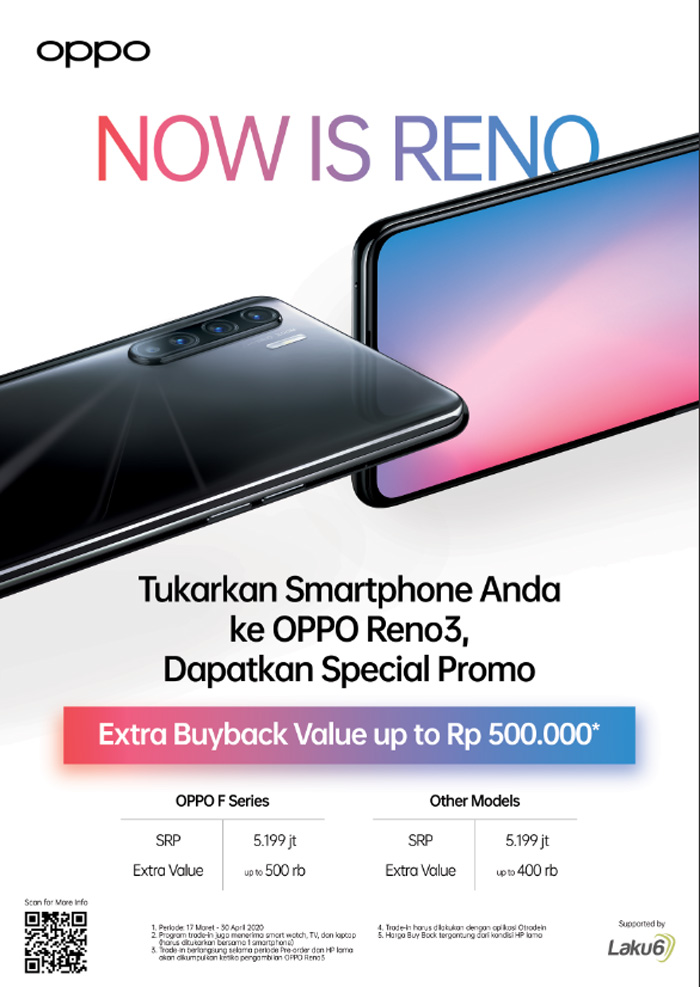 Reno3 is one of OPPO's newest smartphones available in Indonesia with an official price of Rp. 5,499,000. While there are two color choices for this product which consists of Sky White and Midnight Blue.
This smartphone comes with several attractive camera features such as 44 MP Ultra Night Selfie, 5x Hybrid Zoom, 48 MP Zoom Quadcam, and 108MP Ultra-Clear Image. With this feature it offers, are you interested in trading your old OPPO smartphone to Reno3?