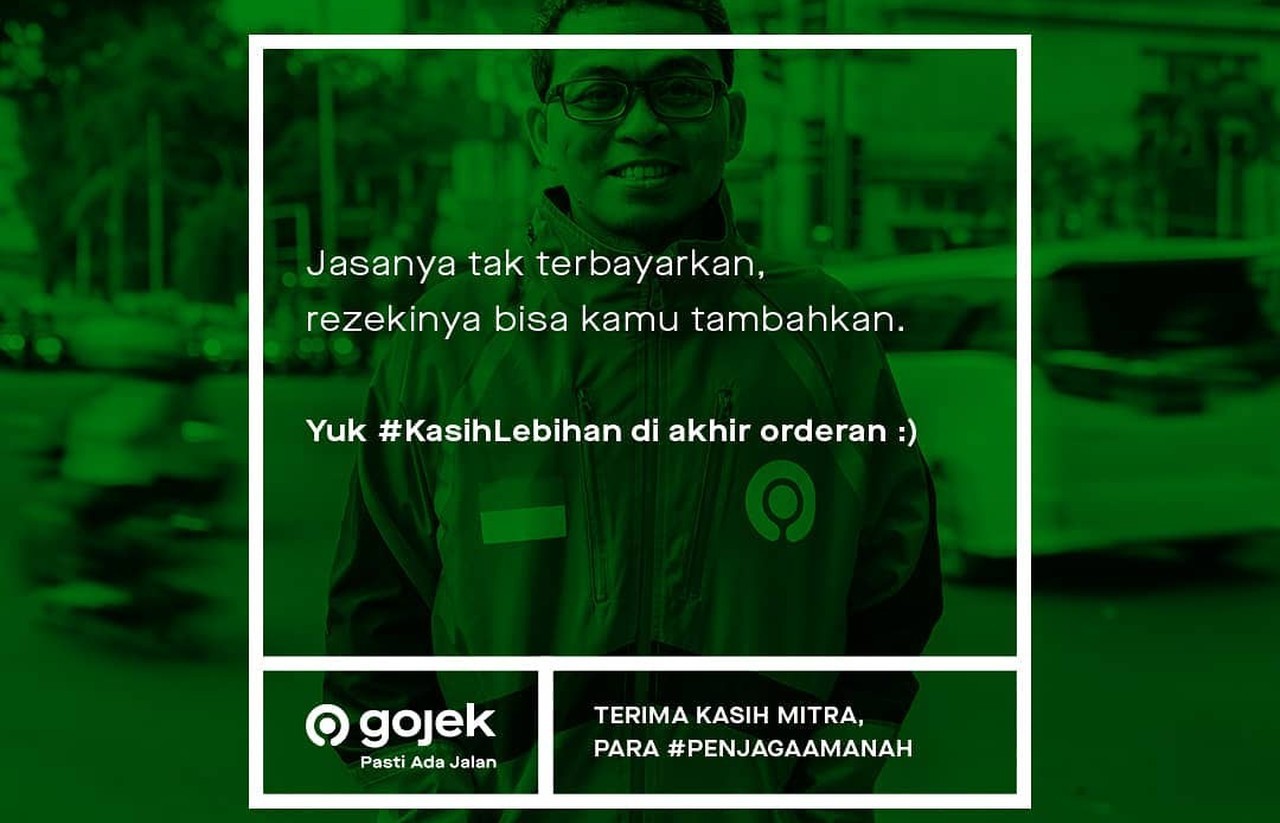 Gadgetren – Since the corona virus outbreak was confirmed in Indonesia, the income of Gojek driver partners has begun to decline. Therefore Gojek strives to provide support to partner drivers to maintain their financial stability in this difficult time.
In the past week or after the government announced COVID-19 as a Non-Natural National Disaster on March 14, the community was called on by the government to follow the #DiRumahAja movement to reduce transmission.
However, this condition has significantly undergone an impartial change for Gojek driver partners where the revenue or order is reduced than usual.
With the situation and conditions that are not comfortable for the driver partners, the Gojek company provides assistance by launching the Revenue Assistance Program scheme to the two-wheeled and four-wheeled driver partners who cannot work because they have to get treatment due to positive exposure to the corona virus.
Gojek will also temporarily stop installments, for example insurance premiums, vehicle payments, and so on when the driver partner experiences maintenance. Gojek is the first on-demand company in Indonesia to implement income assistance schemes for driver partners.
In addition, Gojek also invites consumers to Give More Tips for Driver Partners through the #KasihLemas campaign which gives more freedom to Gojek service users to give tips to driver partners. Gojek does this by providing an additional tip of up to Rp 100,000 in the Gojek application.
Some of the above are only a small part of what Gojek has done in the last few days for its partners. Currently Gojek is working hard to design several other initiatives to be able to continue to help driver partners maintain their financial stability. Gojek in the near future will notify further information about steps and initiatives,.
In the midst of the corona virus outbreak, it is undeniable that the challenges caused by this disease require the active role of all parties in prevention and prevention efforts.
Reportedly Gojek will continue to make various breakthroughs to become one of the solutions of situations like this. It is hoped that Gojek can provide security and peace for the community, especially Gojek customers and partners.
"Through the support of various parties, we believe #PastiAdaJalan to get through this challenging period well," said Hans Patuwo as Gojek's Chief Operations Officer through Gojek's press release (03/23/2020) to the Gadgetren team.