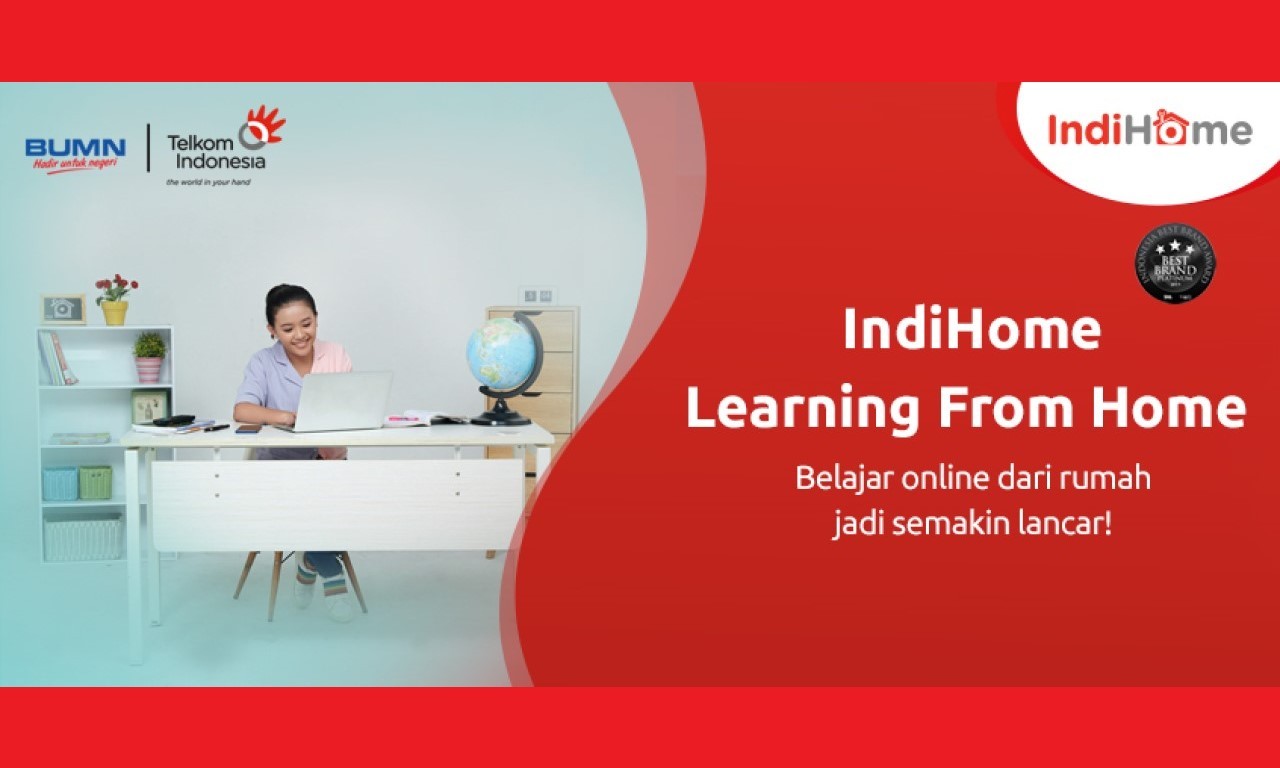 Gadgetren – Learning nowadays can be done anywhere, even at home though. There are many internet services that provide media to support those needs, including IndiHome.
Services operating below Telkom Indonesia This offers a new package called IndiHome Learning From Home which is specifically designed to support online learning activities at home through the IndiHome Study application.
A little information for those of you who don't know, IndiHome Study is online learning service application-based (Android, iOS, and web) designed for elementary, junior high, and high school students by providing learning tools such as books, videos, questions, and comics.
The online learning service can be accessed by downloading the application from Google Play Store or App Store. But if you don't have enough storage space or are using a computer, you can directly access it through the page https://indihomestudy.com/.
Interestingly, most IndiHome customers have the opportunity to access these learning services for free because the Learning From Home package is available for existing customers and new customers for Dual Play services (internet + telephone) and Triple Play (internet + telephone + interactive TV).
By subscribing to this new package, you will get several benefits such as internet access up to 10 Mbps, free home telephone for 50 minutes, and free access to the IndiHome Study application.
IndiHome Learning From Home customers until May 31, 2020 also have the opportunity to get free subscription fees in the first month, including access to IndiHome Study services.
Both new and old customers, during this initial period will also get an additional internet quota of 50 GB for free when activating Learning From Home.
The subscription fee paid by IndiHome users to enjoy this special student package is Rp 235,000 per month for Triple Play services or Rp 195,000 per month for Dual Play services.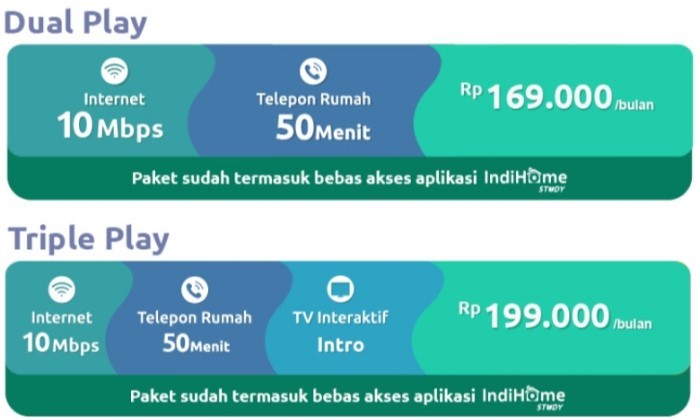 But during the promo, Triple Play service customers only need to pay Rp 199,000 per month and Dual Play service customers pay Rp 169,000 per month for the first six months.
It should be noted, the costs we submit do not include 10 percent VAT and the cost of a New Connection Install (PSB) for the first month, the amount of which depends on the region and the service chosen by the customer.
For Triple Play customers, the PSB fee that must be paid is IDR 100,000 for the Jabbodetabek area and IDR 75,000 for other regions. Meanwhile for Dual Play customers, the PSB fee to be paid is IDR 150,000.
For those of you who are interested in subscribing to IndiHome Learning From Home, information about the conditions and forms to activate the package can be accessed through https://indihome.co.id/lfh.