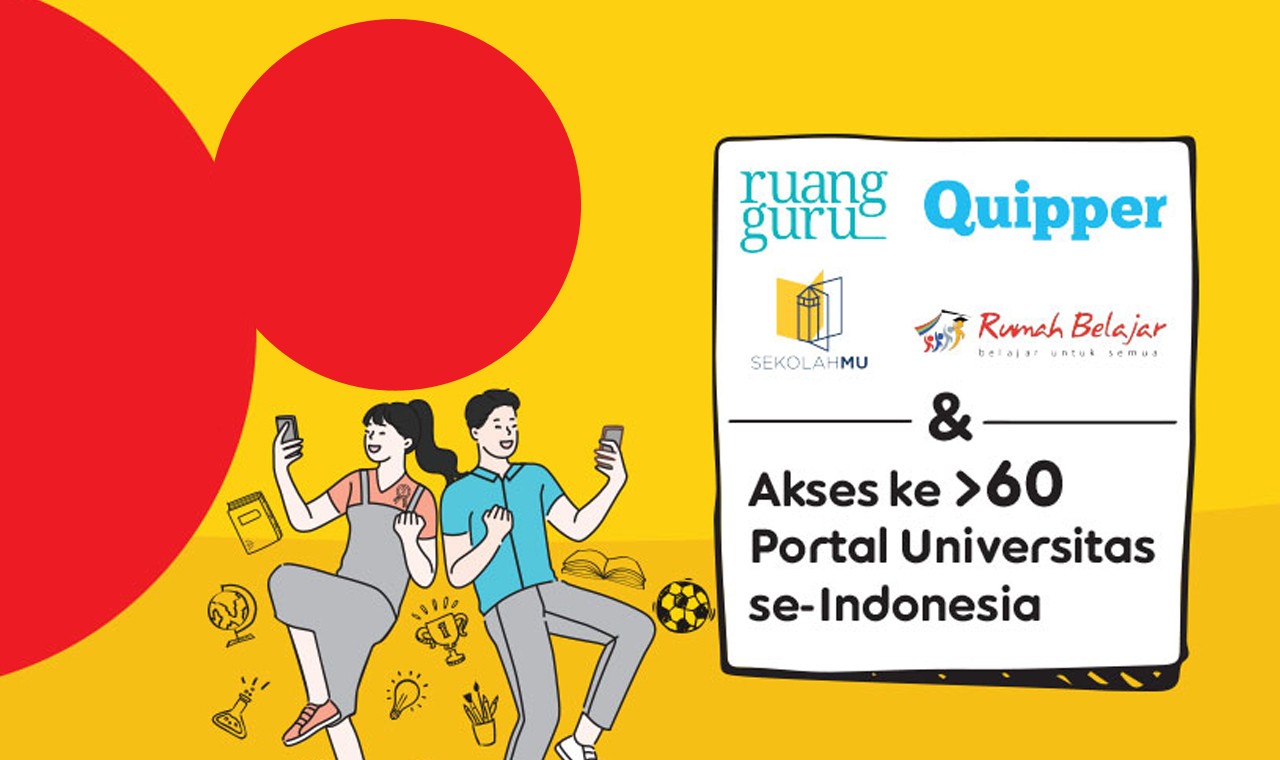 Gadgetren – Corona virus outbreaks have a significant impact on the entire world, including Indonesia. This made the Indonesian government urge students and students to carry out learning activities at home for 14 days.
To support these activities, parties IM3 Ooredoo presenting the Home Study program from March 19, 2020 to the specified deadline.
But for you users IM3 Ooredoo has activated this program once, then it cannot extend or follow it again after the active period is over. The active period itself is valid for 30 days.
This Home Study Program provides access to popular online learning platforms in Indonesia such as Rumah Belajar, Sekolahmu, Quipper, Ruangguru, and Zenius. The free quota of this program can also be used to access 60 official e-learning portals or platforms from the websites of universities in Indonesia.
For those of you who are curious to activate the free 30GB quota from the Home Study program, you can view the tutorial as follows:
Through MyIM3
Download and install the application MyIM3 from the Google Play Store or Apple App Store
Do it login using your IM3 Ooredoo number or email
After successfully logging in, then you will see offers of Home Study programs
Next, head to the Home Study program page
Select the button Buy
Then you will be confronted on the Buy page and select the button Buy now
Use the types of payments that you can use starting from your balance, e-wallet, credit card, debit, or virtual account
Just choose the balance method because the package price of this program is only Rp.
Press the button Pay to confirm
You will be given an SMS showing that the Home Study package is active with a 30GB quota for 30 days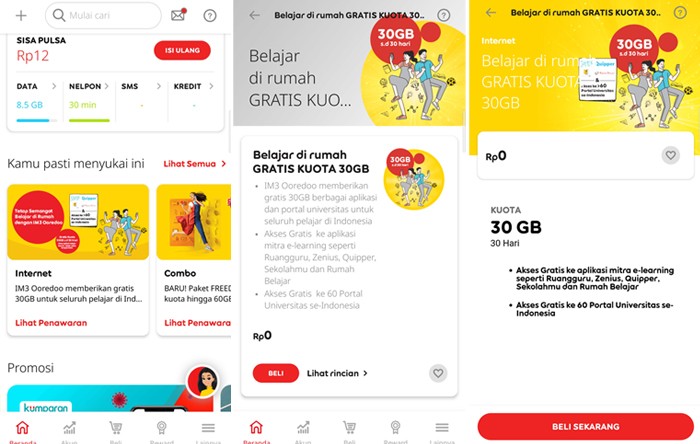 After the 30 GB free quota the Home Study program is active, you can immediately see it in the MyIM3 application. In addition, the use and the remaining quota can be directly viewed through the application.
But if you don't want to bother to install the MyIM3 application first, then you can try activating the UMB method.
Via Dial Code
Open the application Phone or Telephone
Then, type the code * 123 * 369 # and press Call / Yes
Next, you will get an activation message at the Home Study package
Type numbers 1 to Activate the Package and press the button Send
If it works, then you will be sent an SMS message from IM3 Ooredoo stating that the package has been active with a 30 GB quota for 30 days.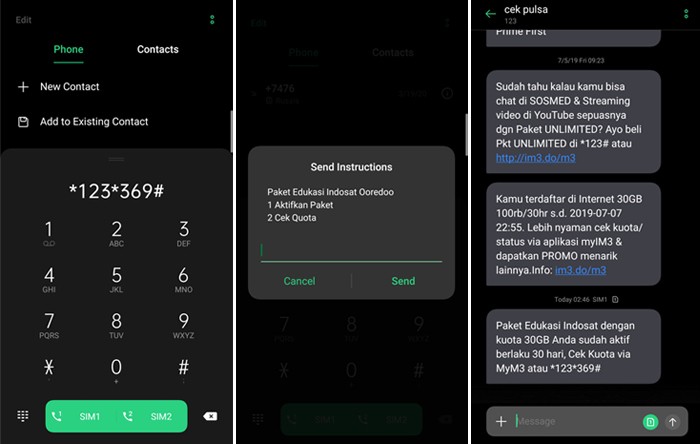 Even if you activate using the UMB code method, you can still see usage and remaining quota through the MyM3 application. You can also see the remaining quota of the Home Study package through code * 123 * 369 #.
With the presence of this package, IM3 Ooredoo seeks to provide facilities for students and students who want to study at home economically. Hopefully this tutorial can help in activating the Home Study program.