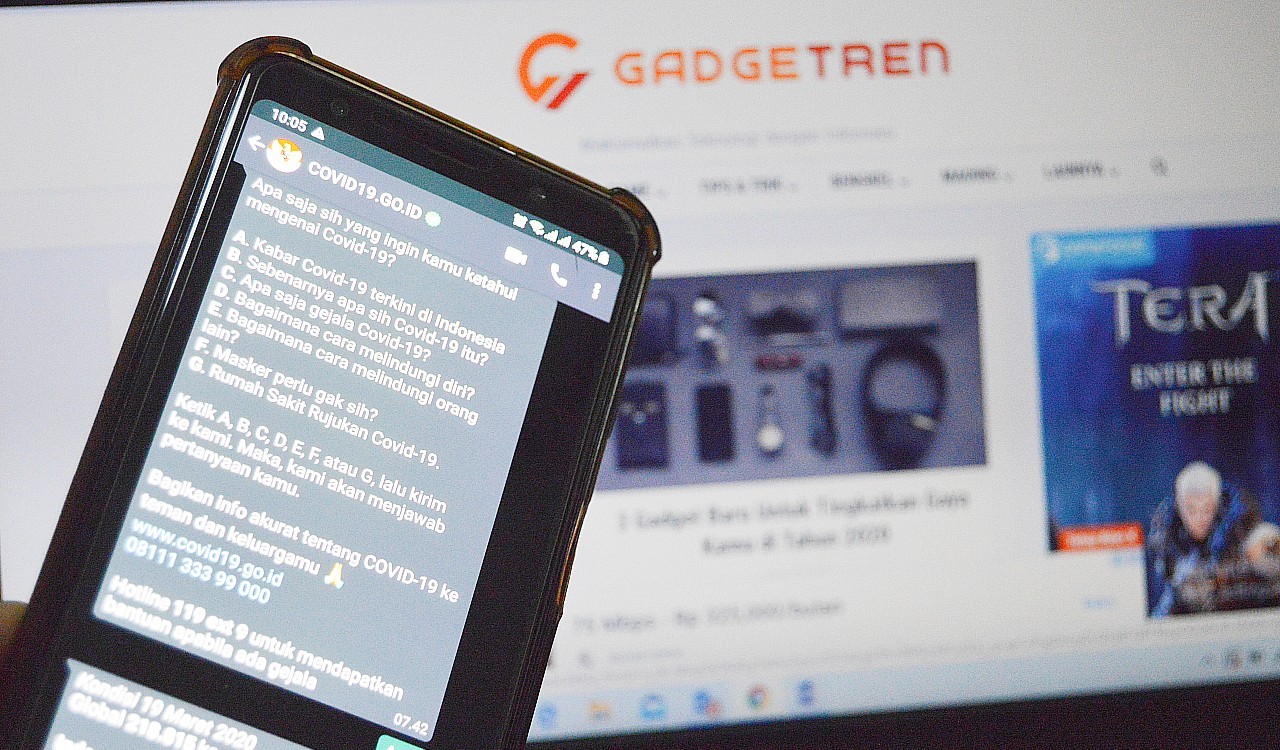 Gadgetren – The Ministry of Communication and Information of the Republic of Indonesia in cooperation with WhatsApp and Telkom Group has prepared a WhatsApp Chatbot Account related to COVID-19 which has been accessible to the public since March 19, 2020.
The account is named covid19.go.id with the cellular number 08111-333-99-000. This information has been officially announced by Johnny G. Plate as Minister of Communication and Information within Online Press Conference from the Versatile Room of the Ministry of Communication and Information, Central Jakarta.
Now the public can interact with the official government chat account to obtain information interactively about COVID-19 through chatbot whose content is provided by National Disaster Management Authority (BNPB) and Ministry of Health of the Republic of Indonesia.
The official chat account socialization will reportedly be done through Broadcasting Institutions, SMS blasts, banners on online media and flyers. WhatsApp has also committed to providing a special policy for Indonesia to be able to channel WhatsApp blast messages related to the COVID-19 outbreak.
The Ministry of Communication and Information will provide a form for the public who are willing to receive blast messages on their WhatsApp account. WhatsApp only provides this policy exclusively to two countries, namely Indonesia and Singapore.
"Chatbot and message blast on the WhatsApp platform is expected to have a live trial from Friday, March 20, 2020 tonight," Johnny G. Plate said in his online press release.
But based on the monitoring of the Gadgetren team, this account can be used more interactively since morning. Because earlier on the night of March 19, 2020, the WhatsApp COVID-19 chatbot account only responded in the form of a welcome greeting at the COVID-19 information center powered by Kominfo RI.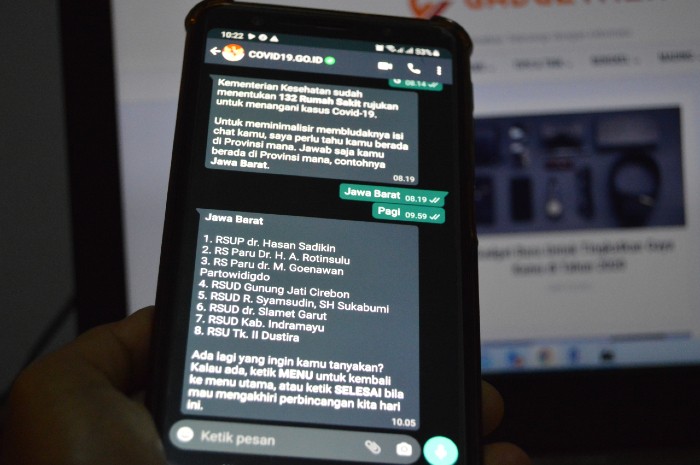 While this morning the choice of interactive text is more developed with a choice of information about COVID-19 from points A to G. Although there is still a pause waiting for a reply because the information is still in the experiment
Previously the government disseminated information via SMS blast from BNBP through cellular operators. By cooperating with WhatsApp, the information provided has been legally integrated from the Government so that the community can avoid misinformation or the spread of a hoax about COVID-19.
Besides via SMS and WhatsApp, other information about COVID-19 such as referral to hospital services can be obtained through Call Center 119 ext 9.